MASSAGES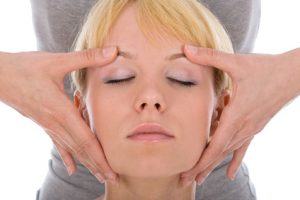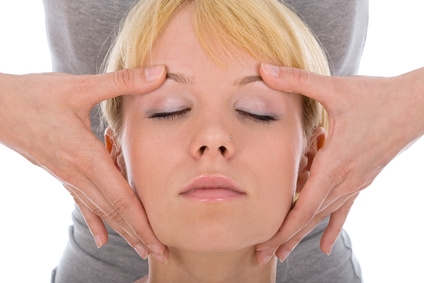 Indian Head Massages have been practised for over 1000 years.  It was originally developed by women as part of their grooming routine to keep their hair lustrous and strong!  Today in India, barbers also practise many of these skills; cutting men's hair and offering 'Champi'  (head massage) .The work 'shampoo' hails from the Hindu word 'champi'.  Being 'champi-ed meant having our head massaged.
Benefits of Indian Head Massage:
Massaging the head, neck and shoulders where muscles are under stress will bring immediate relief.
Tensions are eased and fibrous knots and nodules melt away.
The Efficiency of the circulatory and lymphatic systems improves.
Toxins (lactic & uric acid) are dispersed from tense muscles.
Fluidity of movement is restored
As massage proceeds, client relaxes , breathing becomes deeper and more oxygen is supplied to the body. The brain needs lots of oxygenated blood!
Helps with mental tiredness & edginess
Energy levels improve
Promotion of hair growth
Excellent for disturbed sleep and insomnia
M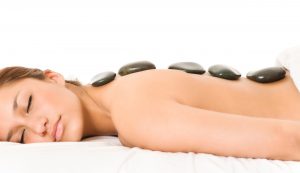 assage therapy has many benefits and can do much more than just relax you.
Most individuals are dealing with some kind of posture stress. The pain mostly ends up in the neck and shoulders. Prolonged periods of sitting can results in this. The only proper form of relief is massaging which can counteract this kind of stress. It quickly relieves stressed muscles to help soothe and relax you.
It soothes anxiety and depression. Human touch, in a safe, friendly and professional way, can be incredibly therapeutic and relaxing. Woman who have been diagnosed with cancer who receive massage therapy three times a week reported being less depressed and less angry. This was published in the International Journal of Neuroscience.
It improves sleep. Massage helps those who can't comfortably rest well and encourages a restful sleep.
It boosts the immune system. Massage boost patients by stimulating white blood cell counts which helps protect the body from disease.
It relieves headaches. Most definitely book a massage next time a headache hits you and feel the pain decrease and the severity of the tension release.
It eases muscle pain.  Massaging aching muscles increases and improves blood circulation and brings the body into a state of relaxation and relief from painful muscles.
Lots of water is required to drink after any massage as toxins are released into your blood stream and need to be washed away.
Helps release negative & suppressed emotions.
Adds to overall well being
Increases joint mobility
Relieves migraines and balances emotions
Reduces stress
Relaxes the body
Brings in a feeling of calm and contentment
Just a fantastic way to heal